Printable version of the topic

-Pump Haven Forums
+--Forum: PIU - General
+---Topic: Pump it Up H5 started by ChristleVania
---


Posted by: ChristleVania on 00:46 CST :: 12/05/2018





Here is the trailer < Pump It Up H5 >

And you can play it over < here > (yes, you play it on Facebook).
---
Posted by: Nico on 09:25 CST :: 12/05/2018

and suddenly I fear deeply for the Mobile version of the game coming soon, as this was rather dreadful. Audio quality for everything but the game UI (not including the Cleared voice clip of "Wow! You're awesome!" for some reason...) is at like 64kbps. The song selection is rather lacking, consisting solely of a portion of the Original Songs for the categories up to Fiesta 2. The charts, at least as far as I could play, only went up to what used to be called Hard (though the trailer shows some Crazy level charts for unlockable songs). More importantly, the game has a real sync problem, drifting early and late, but mostly early. The keyboard setup is not ideal (on desktop, it throws you [d], [f], [space], [j], and [k]) but workable, it's just that it combined with everything makes this not a desirable product.

Also, microtransactions. They're not active yet, but dangit, Andamiro really is getting into it with both this and the Scouting from the closed beta for Mobile. It costs more of the consumable to play harder charts, like, really? The only thing you get in exchange are stars for unlocking stuff and those seem dependent on grade, not score. It's a grind incidentally: songs cost between 30 and 50 stars and you get 7 from Solo Play SSs on Hard. Multiplay's worthless: the only interaction you get with the other players is seeing them at the beginning and at the results screen, and you get fewer stars for the same consumable cost. (my one play had me get #2 and 4 stars, so unless #1 got 8 stars, it's a ripoff, and if you do, then it's a gamble regardless)

Mmph, I want to support the official products, but not when they're this lacking!
---
Posted by: ChristleVania on 10:13 CST :: 12/05/2018

That's a very complete review Nico, thanks! I want to add some gameplay details:

- Doubles increase combo by 2 (and so on).
- Long notes sticks to the initial press (if you get a good, you get an all good long note).

The game feels like an O2JAM ripoff to me. And matchmaking was super broken in my experience.
---
Posted by: ThatDudeNirvash on 18:29 CST :: 12/07/2018

Posted this on facebook awhile ago and forgot to here, Here is the full song list.



Code Sample
PIUH5 001 - Final Audition
PIUH5 002 - Extravaganza
PIUH5 003 - Final Audition 2
PIUH5 004 - Naissance
PIUH5 005 - Turkey March
PIUH5 006 - Betrayer
PIUH5 007 - Solitary
PIUH5 008 - Mr Larpus
PIUH5 009 - Rolling Christmas
PIUH5 010 - All I want for Xmas
PIUH5 011 - Beethoven Virus
PIUH5 012 - Dr M
PIUH5 013 - Emperor
PIUH5 014 - Get your groove on
PIUH5 015 - Love is a danger zone
PIUH5 016 - Mission Possible
PIUH5 017 - My Way
PIUH5 018 - Top City
PIUH5 019 - Winter
PIUH5 020 - Will o the wisp
PIUH5 021 - Till the end of time
PIUH5 022 - Oy oy oy
PIUH5 023 - We will meet again
PIUH5 024 - Set me up
PIUH5 025 - Dance with me
PIUH5 026 - Vook
PIUH5 027 - Csikos Post
PIUH5 028 - Bee
PIUH5 029 - D Gang
PIUH5 030 - Beat of the war
PIUH5 031 - Come to me
PIUH5 032 - Chicken Wing
PIUH5 033 - Final audition episode 1
PIUH5 034 - X-tree
PIUH5 035 - Sorceress elise
PIUH5 036 - Betrayer act 2
PIUH5 037 - U got 2 know
PIUH5 038 - Destination
PIUH5 039 - Xenesis
PIUH5 040 - Hello William
PIUH5 041 - Turkey march minimal tunes
PIUH5 042 - Get up and go
PIUH5 043 - Phantom
PIUH5 044 - Pumping Jumping
PIUH5 045 - Tepris
PIUH5 046 - Cleaner
PIUH5 047 - Reality
PIUH5 048 - Take out
PIUH5 049 - Butterfly
PIUH5 050 - Overblow
PIUH5 051 - We got 2 know
PIUH5 052 - Hungarian Dance V
PIUH5 053 - The devil
PIUH5 054 - Native
PIUH5 055 - Pavane
PIUH5 056 - Elise
PIUH5 057 - Unique
PIUH5 058 - Accident
PIUH5 059 - D
PIUH5 060 - U got me rocking
PIUH5 061 - Lucid (piu edit)
PIUH5 062 - Log-in
PIUH5 063 - Follow me
PIUH5 064 - Yeo rae a
PIUH5 065 - Final audition 3 UF
PIUH5 066 - Monkey Fingers
PIUH5 067 - Blazing
PIUH5 068 - Pump me amadeus
PIUH5 069 - X-Treme
PIUH5 070 - Get Up
PIUH5 071 - J Bong
PIUH5 072 - Hi-Bi
PIUH5 073 - Solitary 2
PIUH5 074 - Canon-D
PIUH5 075 - Beat of the war 2
PIUH5 076 - Moonlight
PIUH5 077 - Witch doctor
PIUH5 078 - Love is a danger zone 2
PIUH5 079 - Phantom
PIUH5 080 - Papa gonzales
PIUH5 081 - Witch doctor #1
PIUH5 082 - Arch of darkness
PIUH5 083 - Chimera
PIUH5 084 - Do you know that old school
PIUH5 085 - Bullfighting`s song
PIUH5 086 - Ugly Dee
PIUH5 087 - FAEP 2-1
PIUH5 088 - Caprice of otada
PIUH5 089 - Faster Z
PIUH5 090 - Pumptris Quattro
PIUH5 091 - Guitar Man
PIUH5 092 - Higgledy Piggledy
PIUH5 093 - Blaze Emotion
PIUH5 094 - Cannon X.1
PIUH5 095 - The people didnt know
PIUH5 096 - DJ Otada
PIUH5 097 - KOA Alice in wonderland
PIUH5 098 - Toccata
PIUH5 099 - Final Audition EP 2-X
PIUH5 100 - Pumptris 8bit ver
---
Posted by: ChristleVania on 20:29 CST :: 12/10/2018

Thanx Nirvash!

I played again today. they added num pad support (finally!)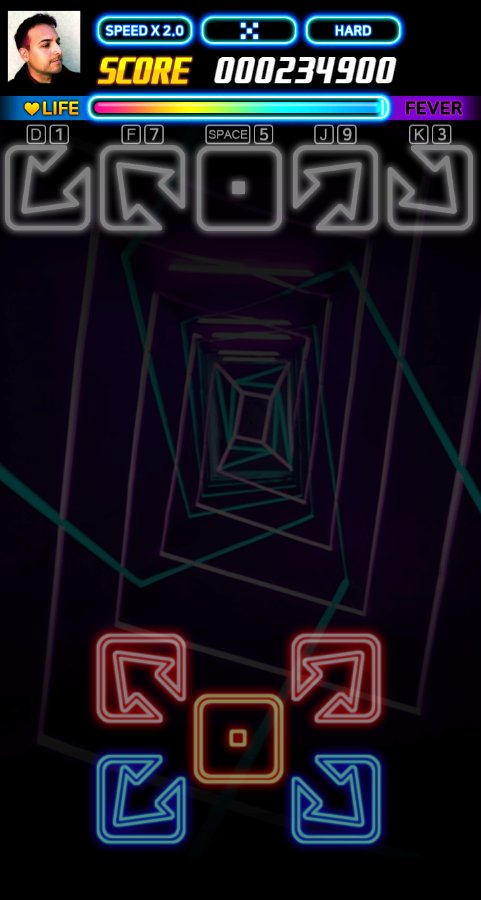 ---
Posted by: ChristleVania on 20:37 CST :: 12/19/2018

Well, this game still sucks, but at least they're trying. Now you can select your prefered layout before playing a song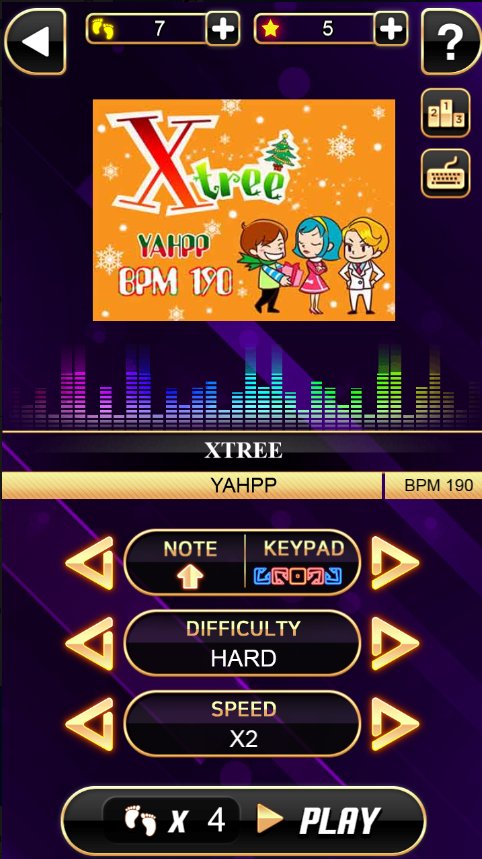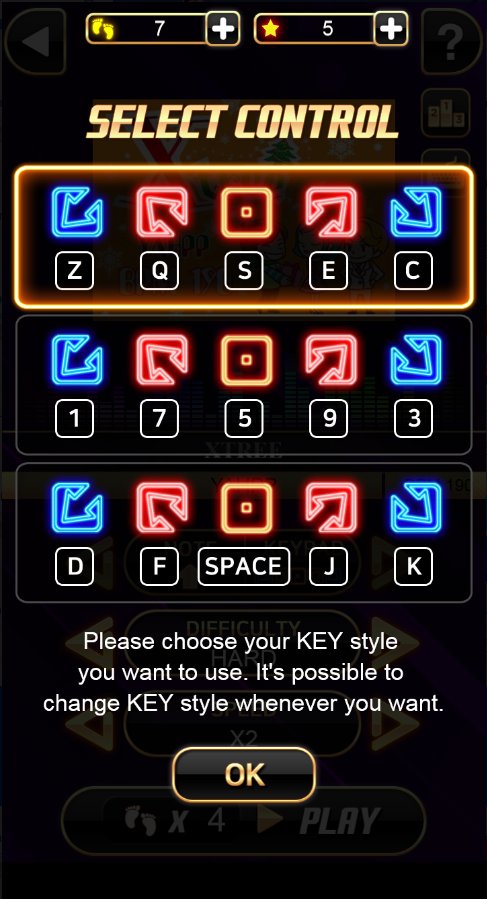 ---
Posted by: Turkeyslam on 05:27 CST :: 12/24/2018

We got drunk and reviewed it.

< https://www.youtube.com/watch?v=qbJ4lvAB1SM >
---
end