| | | |
| --- | --- | --- |
| | 15:04 CST :: 12/24/2008 | |



Pumper Zero




*****Level 10 PH Member*****






Group: PH Veterans
Location: Santos (S?o Paulo - Brasil)
Joined: Feb. 2004
Total Posts: 1224


Quote
Music simulation game "DJ MAX Series" for the cases of patent infringement lawsuits

December 24, 2008
Konami digital entertainment company

Konami Digital Entertainment Co., Ltd. (hereafter, "our" to LA), the Korea Game Development firm Penta Vision Co., Ltd. (hereafter, "Penta Vision" is called) and the development and sales of the music simulation game "DJ MAX Series" products (the , saw the "is called) that we believe infringe patents owned by South Korea, and the defendant Penta saw the vision of the product manufacturing, sales and payment of damages to prohibit and to obtain the lawsuit in December 2008 to 23 has brought to the Seoul Central District Court.

The basis of claims of a patent konami music simulation game, one of the basic patent of the Korea Patent No. 294603 (hereafter, "saw the patent" is called), and a variety of effects caused by a higher level of game player a simulation game to enjoy music, a pioneer in this field is a patented technology. matter patent chulwondoen September 16, 1998 in South Korea after 18 days in April 2001 has been registered patent my arc 294,603, the validation August 24, 2006 the Supreme Court declared in 2004 after the 1007 court case, sentenced August 24, 2006 of 2004 cases and 905 patent court ruling and sentenced 2006 Huh February 8, 2007 (farewell) to the ruling of the case by 8170 has been confirmed.

We saw the future without hanhaji to patent, our intellectual property rights infringement for the unauthorized, South Korea based on the intellectual property system, thought it appropriate to take legal action imgwa at the same time, intellectual property is respected and fair are required to be protected.



ⓒ2008 Konami Digital Entertainment Ⓒ 2008 Konami Digital Entertainment



* Source: http://www.konami-korea.kr/announce/announce_081224.html



I saw it coming when DJ Max Technika was announced after JuBeat.


--------------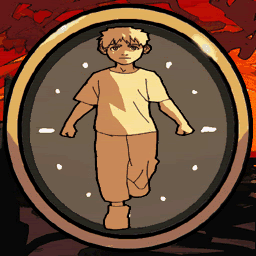 In this life, nothing ever comes for free.
In strife or wealth, you always gotta be an honest man
and trust yourself and nothing else and no one else.